Change or Cancel Your Subscription Through the WEBSITE
We've made managing your subscription very easy. How to change your plan or cancel depends on where you initially signed up, either through the app or through our website.
If you are subscribed directly through our membership website:
Please follow the four steps listed below and see the images for examples where to find each step.
(IF YOU ARE SUBSCRIBED THROUGH THE APP, see "Change or Cancel Your Subscription Through the APP" here.)
➡️ If your account is overdue

If your account is overdue, you will not be able to get to your Dashboard and instead will be prompted to update your payment information when you log in. After you update your payment information, then you can go to your Dashboard to change your plan if you wish to switch from either the monthly or annual subscription plan. If you need to cancel your subscription and your account is overdue and locked, please send us a message at Support and we can help you with this. Just click the "Contact" link at the top of this page. 
1.  Sign into your account at www.FWFG.com.
2. Go to your Dashboard.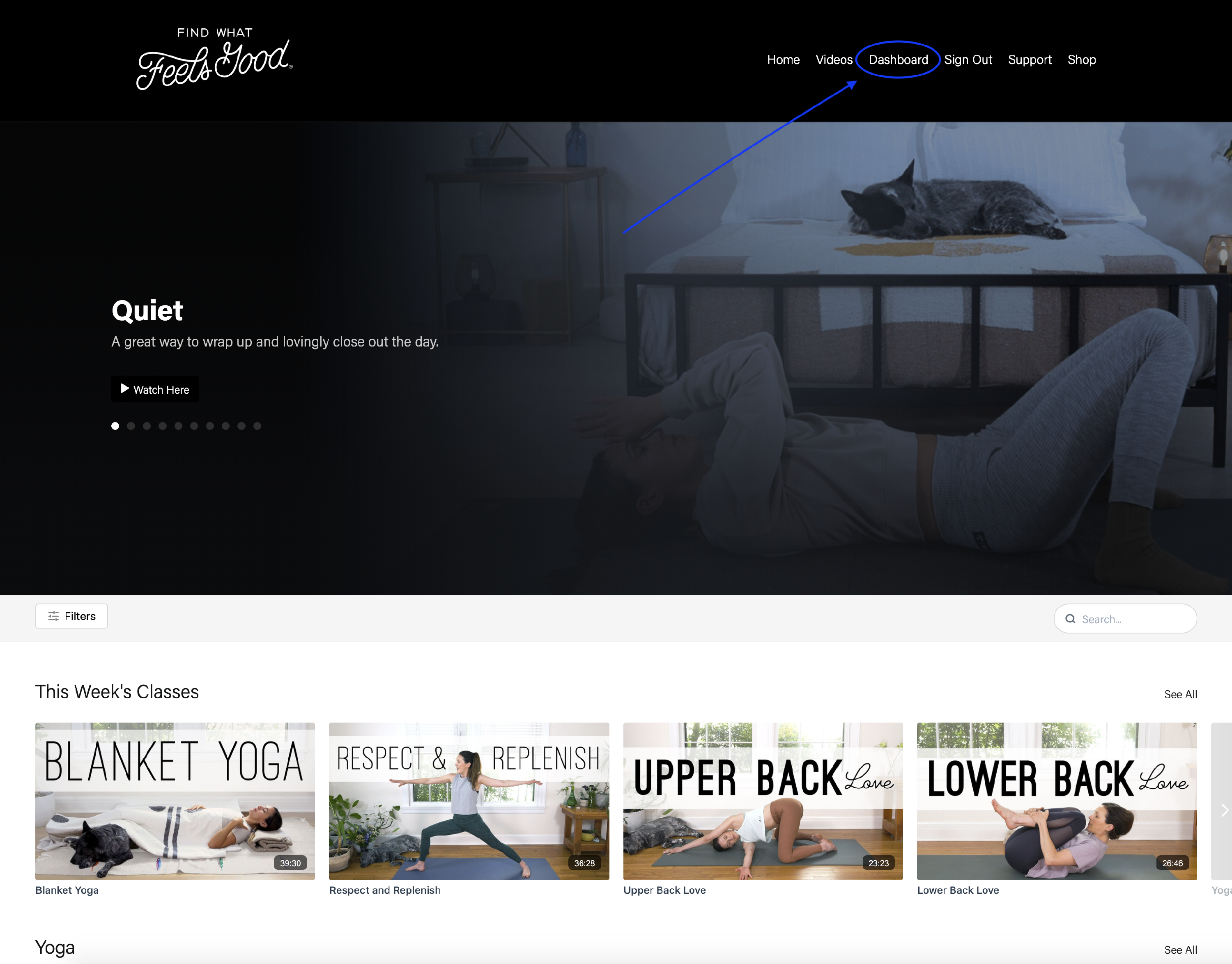 3. Click on Billing in your Dashboard.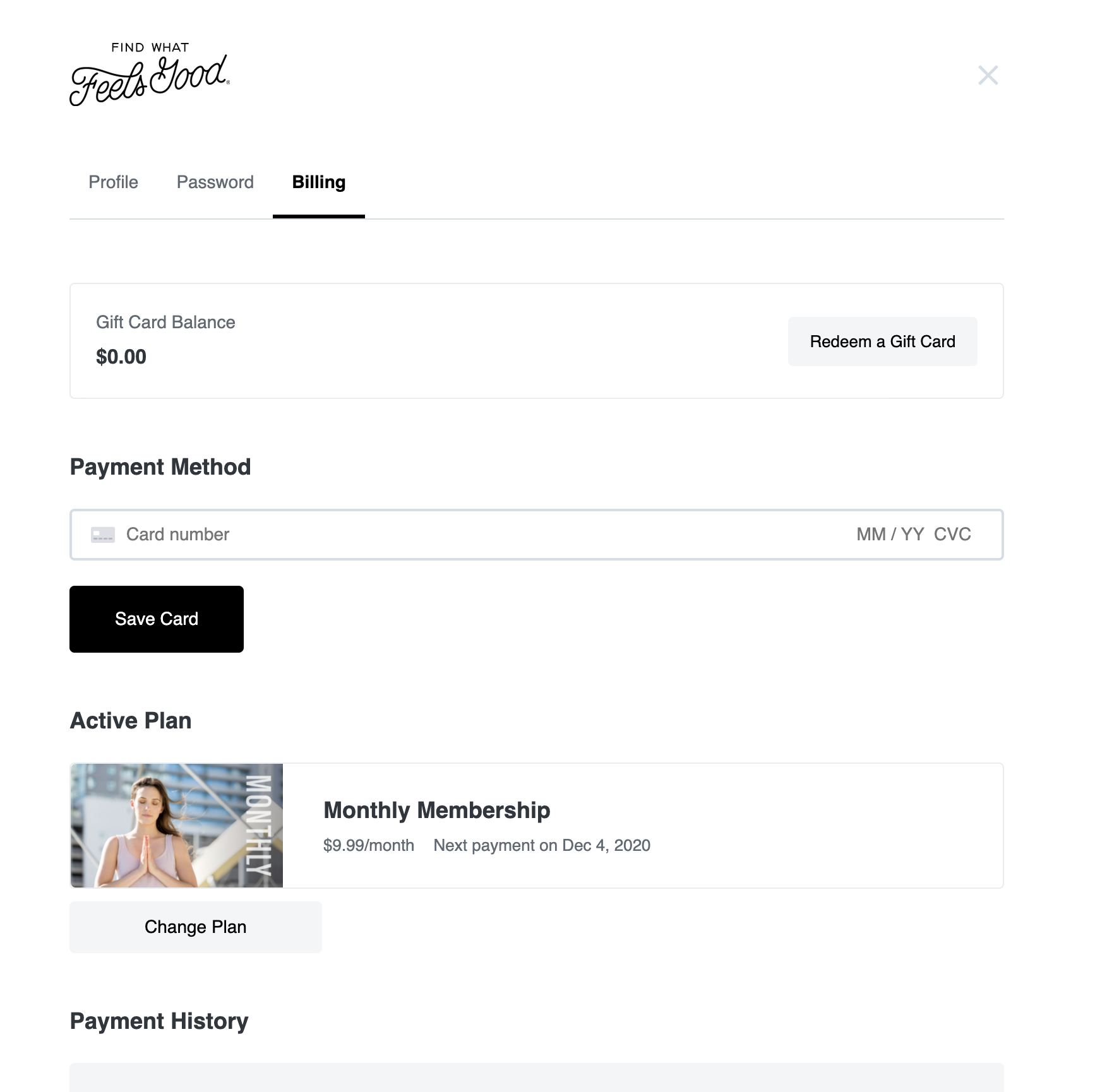 4. Click on the Change Plan button under your active plan.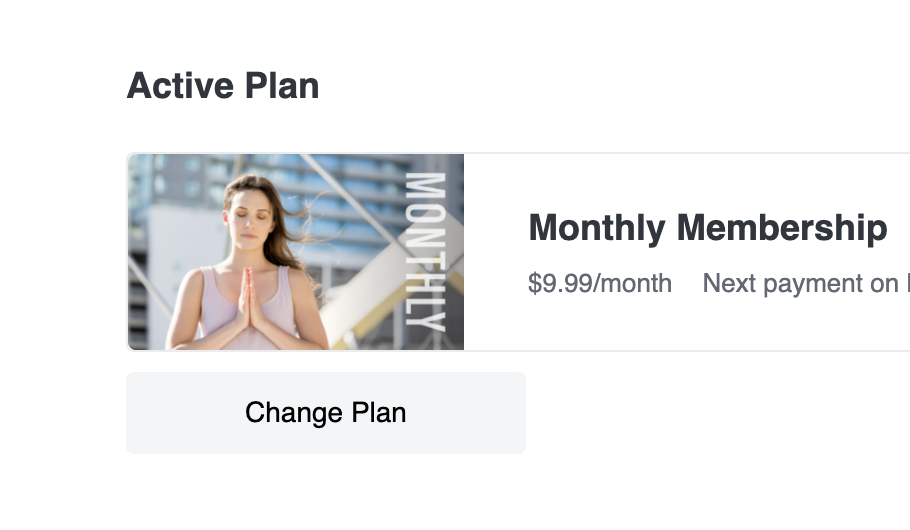 5. Click on the Choose Plan button to switch to the other membership plan on your next renewal date. Or click on the Cancel Membership button to cancel your membership.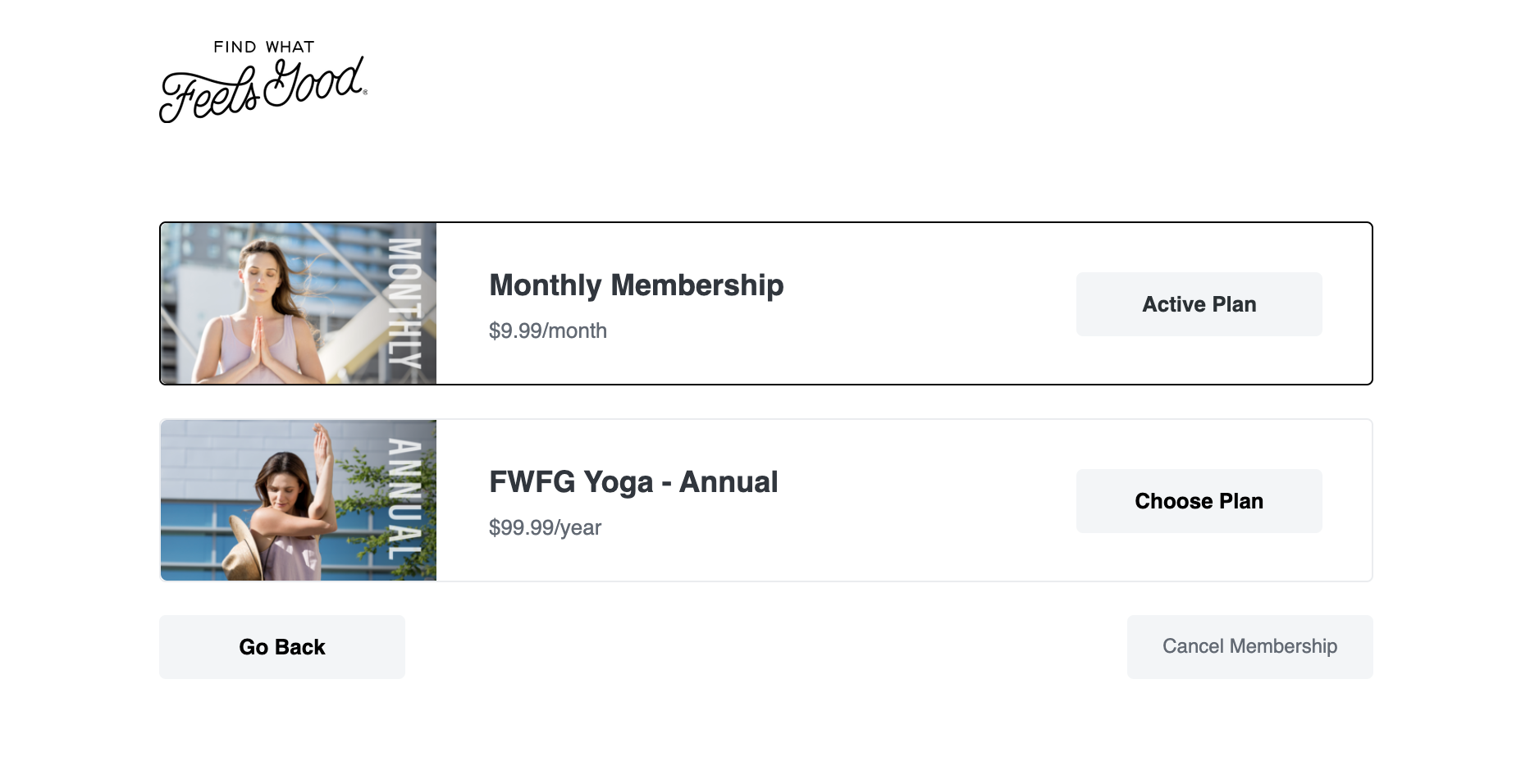 ---
---