Updating Your Account Information
Updating Your Account Information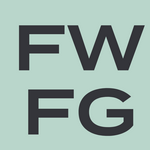 Updated by FWFG Support
From the Website
To change your password, email address, billing information, or membership plan, log onto the website at www.fwfg.com and click on Dashboard.

In your Dashboard, you can change:
email address
name
password
payment method on file
payment history
subscription plan or cancel your subscription if you are subscribed directly through us 
redeem an FWFG gift card and add the gift card balance to your existing account (More about gift cards here.)
If you have any questions please click the Contact button at the top of the page.
From the App
You can manage your account information in the app. 
All plan changes or cancellations for in-app subscriptions can only be managed in your account where you subscribed to the in-app subscription:
Apple
,
Google Play Store
,
Roku
, or
Amazon
.