Where is my missing Letter from Adriene?
Where is my missing Letter from Adriene?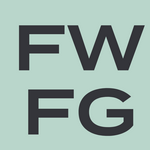 Updated by FWFG Support
Adriene no longer sends out her letter every week on Sundays. She does still send it from time to time on occasional Sundays.
If you are already signed up for Adriene's Letters and were receiving the emails but now they aren't arriving anymore, there are a few possible things going on. First, check back later in the day in case it was delivered later than you were expecting it. 
If your Letter email did not arrive today, here are some of the most common reasons for this:
The email landed in your Spam, Junk, Other, Promotions, or even Trash, instead of your Inbox. Search those other folders and when you find it, move it into your Inbox. This will help future emails from Adriene to arrive in your Inbox.
Your email service updated their spam filters or their spam filters are out of date. Try adding "letters@yogawithadriene.com" to your contact list, safe senders list, or whitelist.
Your email is too full. Try emptying your email. Don't forget those other folders, like spam, junk, promotions, etc. Those fill up rather quickly.
Your email might have gotten lost in cyberspace. We're sorry about that. That is out of our control. Occasionally that happens, but usually, it is one of the reasons listed above.
If you continue to not receive the Letter anymore after trying those things listed above, please send us an email at Support from the email address you are signed up with for Adriene's Letters and we can troubleshoot it further for you.