Kula by Yoga With Adriene
Kula by Yoga With Adriene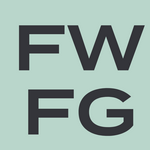 Updated by FWFG Support
The Kula is a special community of people from all over the world who have been brought together by our shared yoga practice guided by Adriene of the Yoga With Adriene YouTube channel, and now also by Adriene and the FWFG Faculty on the Find What Feels Good Yoga membership. 
People who join this private online community space are there to share about their yoga practice both on and off the mat, as well as actively and intentionally cheering and encouraging others on their yoga and life journey.
The Kula is a free private space for the Yoga with Adriene & Find What Feels Good communities.
You can watch an introduction to the Kula by Adriene here or the video below.
You are invited to join us! Head to www.YWAKula.com to request an invite to join. We try to send out your invitation within a day after you sign up. Sometimes the wait can be a little longer over weekends, holidays, or busy times. 
There is also a free Kula by Yoga With Adriene app you can download for iOS and Android to keep up with your Kula friends on the go. Just search "YWA Kula" in the App Store or Google Play Store for the free community app.