Common Gift Card Questions
Common Gift Card Questions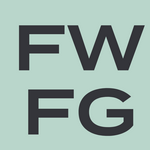 Updated by FWFG Support
Gift Card Code Redeemed but Everything is Still Locked
When you are setting up your membership account, if you did not select a subscription plan, the gift card code will be redeemed and applied to your account but you will not be subscribed yet because you did not finish setting up your account. You need to select a subscription plan then when your account is charged to renew, the gift card balance in your account will be applied. 
If you select a subscription plan that is greater than the amount redeemed with the gift card, then a credit card is needed when you set up your account to cover the remaining cost of the subscription plan after the gift card balance is applied. 
Redeemed a Gift Card but still Charged for the Renewal
If you are subscribed with an in-app subscription, you will need to cancel that in-app subscription first. Then you can resubscribe via the FWFG website and redeem your gift card. In-app subscriptions are managed through third-party subscription providers (Apple, Google Play, Roku, and Amazon) and the payment information for in-app subscriptions is outside our system and so a gift card cannot be applied to an active in-app subscription. 
When you redeem a gift card, the balance will appear in the Billing section in your Dashboard.