Download Payment Receipts
Download Payment Receipts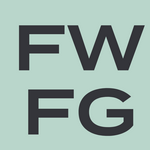 Updated by FWFG Support
To download a payment receipt from the FWFG website, log in to your FWFG account and click on Dashboard.
If you are paying through a third-party app like Apple, your receipts will come directly from Apple.

From the dashboard, click on the Billing tab. 

Scroll down to the Payment History section, and you will find all of the payments you have made, as well as your downloadable and printable receipts. Click on Open Receipt for it to appear on a new tab. 

By clicking on the Print Receipt button, you can either save it as a file or print it to have a physical copy.