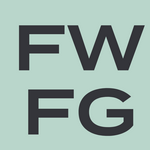 Updated by FWFG Support
For Website Subscriptions
For payments made through the fwfg.com website for digital subscription services, we are usually able to accommodate refund requests made within 48 hours of purchase. 
Gift cards of any length are not eligible for a refund. 
There are no refunds for partial Subscription Periods. 
For In-App Subscriptions
Please note, if you subscribed through the app, your subscription is with that third-party (Apple, Google Play, Roku, or Amazon). 
Please see the app store where your subscription is managed for their specific refund policy and guidelines. We are not able to cancel your in-app subscription and we are not able to refund in-app subscription payments.
Full Terms & Conditions for Find What Feels Good can be found HERE.