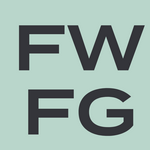 Updated by FWFG Support
September 6, 2023 - App Update -
How to Restore purchases or update your current app to the updated one:
1.) Here are the Restore Purchase Steps:
In order to make a restore purchase, the user will need to sign out, go to Account > Join Now > Already a Subscriber > Restore Purchase.
If this doesn't work, an error is usually returned when attempting to restore the purchase. It'll be helpful for our team if the user can take a screenshot of the error so we can investigate it further.
Email Support at support@fwfg.com with any questions