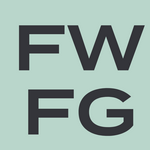 Updated by FWFG Support
Having trouble with videos skipping, freezing, or not loading?
Don't worry, we're here to help! This issue can be caused by various things like browser updates, system updates on your computer, browser extensions/add-ons, or connection problems.
To help us solve this for you, please send us the following details. Our platform developer's support team at Uscreen will then get in touch with you to troubleshoot the issue. Just copy the bullet points below, add your responses, and email it to us at Support. We're always here to make your experience better!
Email used for your membership account: 
Link/URL to the page where you are having playback issues: 
Computer OS (operating software) Version:
Browser Type:
Browser Version:
Speedtest results from https://www.speedtest.net: 
Steps to reproduce the problem:
Can you reproduce the problem using another browser? (for example Firefox, Google Chrome, Safari?): 
Can you please try another device + network? (For example, a friend's computer using their internet connection, or a cellular device not connected to your home internet. We understand if this is not an option during these times.): 
Any screenshots/video recordings that depict the problem:
This will help our team investigate further. Thank you!