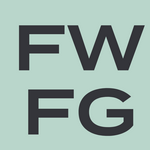 Updated by FWFG Support
If you have trouble logging into the website (fwfg.com) or the app, try these suggestions below.
For the FWFG website:
Still having trouble logging into the FWFG website?
No worries, we're here to help! Please send us an email at Support. You can get in touch with us in two easy ways:
Use the Contact Form. You can find this in the top menu or the footer menu on any page of this help site. We've made it easy for you to reach us!
Send us an email. We're just a click away at Support.
Don't forget to include:
The email address you use for your membership account.
A screenshot of the error you see when you try to sign in.
For the FWFG Mobile App:
Be sure that you have the newest Find What Feels Good app
Clear the app from your device history and try to log in again with your email address and the password you used to set up your FWFG subscription
Please send a message to Support by clicking on the Contact link at the top and bottom of this page or by sending an email.