How to download the courses purchased from do.yogawithadriene.com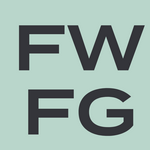 Updated by FWFG Support
Here are the detailed instructions on how to download a course you purchased from do.yogawithadriene.com to your computer or mobile device. 
Downloading a purchased course to a computer hard drive
Open the Course in your library.
From the Course page, click on a video to open the page for that video.
You will see a download button along the side or bottom of your screen. The download button will be above the Instructor box about Adriene. On a computer, it will appear on the right side of the screen above the box about Adriene. On a small screen of a mobile device, it will appear at the bottom of the page above the box about Adriene. 
Click on the download button to begin the download of the video. Depending on your browser, this might open the video in a new browser video. From there you might need to right click (or 'control + click' on Mac) to open a menu and download to your computer. 
Repeat this process for each video.
If you are unable to download the videos, please see the "Directions for iOS, Android, and Kindle" section for device specific directions.
Downloading a purchased course to an iPad or iPhone
iOS doesn't allow direct downloads onto an iPad or iPhone but there are a couple of ways around this:
Download to a computer and sync to your phone
(Via USB connect or wireless transfer - depending on the device.)
Use a third party app that allows downloads. Documents by Readdle is a really good one as it allows you to download pretty much anything: https://itunes.apple.com/us/app/documents-by-readdle/id364901807
How to Download into the Documents app on iPad/iPhone: I found the easiest way to do it though is to open your Documents app first. Tap on the Safari icon on the lower right side of the app. This will open a Documents browser. Log into your library in this browser inside the Documents app, https://do.yogawithadriene.com/login. Then tap on the download file and a Save File window will open up. Click Done on this page and the file will start to download. Once the file downloads, you will find it in the Documents app in the Downloads file on the app home screen and will be able to play it offline from there. This will need to be done for each video to download.