Questions about a YWA Pop Up Shop order
Questions about a YWA Pop Up Shop order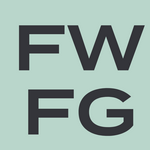 Updated by FWFG Support
For all questions related to merchandise, please contact our shop partner listed below.
Our merchandise partner is best able to assist you with any questions you might have about shipping, exchanges, or refunds related to your merchandise orders. For faster assistance with your shop orders, please contact the shop directly through the links provided below.
For any merchandise inquiries sent to our FWFG Support Team, we will need to redirect you to the shop support links listed below.
For any questions about your merchandise order:
➡️ You can contact Shop Support through their support page here.