The Monthly Yoga Calendar
The Monthly Yoga Calendar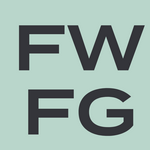 Updated by FWFG Support
If you would like to connect and share a practice with others in the YWA community around the world, you are welcome to join us for the community theme yoga calendar.
Each month, we come together as a community around a theme that inspires questions and guides intention for a regular and sustainable at-home yoga practice. The practices selected support your exploration of the theme, whether you are taking on the whole month or dropping in for a single whenever you like. The practices on the monthly yoga calendar are curated from the existing practices in the YWA library and include the newest video each month too.
The practices on the calendar are free and are all available on the Yoga With Adriene YouTube channel. We include membership practices on the calendar too. These are noted as FWFG practices and we also include alternate free YouTube practices on those days for those who are not members. This way both members and those who are not members can both follow the whole month if they would like to do so.
You can find the current month's yoga calendar and theme here: https://yogawithadriene.com/calendar/. You are welcome to drop in on whichever day of the week it happens to be.
For previous calendars, click here to visit our Calendar Archive.