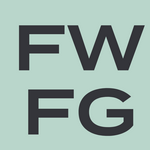 Updated by FWFG Support
We frequently hear, "Where should I start?" With so many choices in the Yoga With Adriene library, it can be a bit daunting to pick a starting point. Feel free to dive in wherever you feel comfortable, but if you'd like a little guidance, we have some suggestions for you.
New to Yoga
If you are brand new to yoga, you might want to start with the Yoga for Beginners practices. There is a playlist on the YouTube channel specifically for those just starting out. You can find that playlist here. There are also Foundations of Yoga videos where Adriene goes deeper into specific poses and breaks them down, workshop-style. You can find those Foundations of Yoga videos here.  There are also many other Playlists on the YouTube channel for all kinds of needs- Standing Yoga, Seated Yoga, Hands-Free Yoga, Yoga for Back Pain, Yoga for Core, Gentle Yoga, Total Body Yoga, just to name a few. You can find all the playlists here. 
30 Days of Yoga Series
If you are looking for a 30-day series that builds on each previous practice throughout the series, you could start with any of the 30 Days series. Adriene has designed these series for all levels and includes verbal cues for modifications to modify up or down, depending on your experience. You can watch the introduction video for each of the 30 days series to see if there is one that stands out to you or is calling to you at this time. Here are all the introduction videos:
Each of the 30 days series has a daily email that you can sign up for if interested. You can sign up for those here. These daily emails act as a companion piece to your practice. You will receive the Day 1 email on the day you start then the rest every day after. These emails are sent out based on when you sign up and always start with Day 1 so be sure to sign up on the day you are ready to begin. ( If you need any help with your daily emails, please see the  FAQ section on the daily email sign up page .)
Monthly Yoga Calendar
If you would like to connect and share a practice with others in the YWA community around the world, you are welcome to join us for the community theme yoga calendar.  Each month, we come together as a community around a theme that inspires questions and guides intention for a regular and sustainable at-home yoga practice. The practices selected support your exploration of the theme, whether you are taking on the whole month or dropping in for a single whenever you like. The practices on the monthly yoga calendar are curated from the existing practices in the YWA library and include the newest video each month too.  The practices on the calendar are free and are all available on the Yoga With Adriene YouTube channel. We include membership practices on the calendar too. These are noted as FWFG practices and we also include alternate free YouTube practices on those days for those who are not members. This way both members and those who are not members can both follow the whole month if they would like to do so.  You can find the current month's yoga calendar and theme here: https://yogawithadriene.com/calendar/. You are welcome to drop in on whichever day of the week it happens to be. 
Where to Find Everything
YouTube channel: the entire Yoga With Adriene library at https://www.youtube.com/user/yogawithadriene
Find What Feels Good Membership: all the content you see on the YouTube channel, but without ads; plus all the Premium Courses; plus Exclusive FWFG videos and series that are made specifically for the membership and not available anywhere else. We release new FWFG content for members on most Thursdays throughout the year. Learn more at https://fwfg.com/